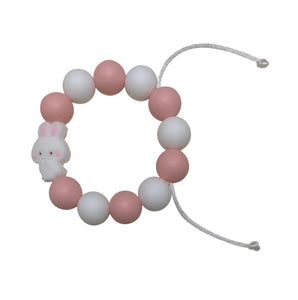 These bunny bracelets are such a cute accessory and great for all seasons!  

Our adjustable bracelets fit a wrist circumference of approximately 14cm- 25cm. 

While bracelets are made from food grade silicone beads that are safe for chewing, they are designed for older kids and should not be given to a baby. Bracelets are very easy to clean. Washing them with mild soap and water is all that is needed!